Over the last couple of weeks I have accumulated four shiny new LEGO sets; a huge castle, a tiny submarine, a tight jet plane and a very yellow car.
For a little while they existed in their original forms but then I felt that space-ship-building urge I seem to get every so often and so I smashed them up and built the Space-Tramp out of their parts (8823, 7770, 4953 and 4939):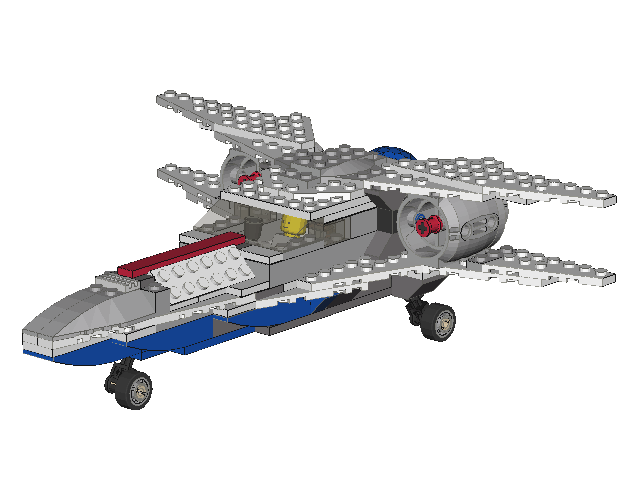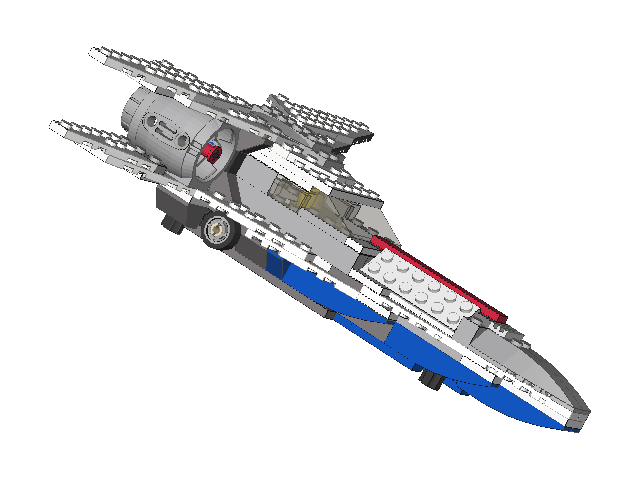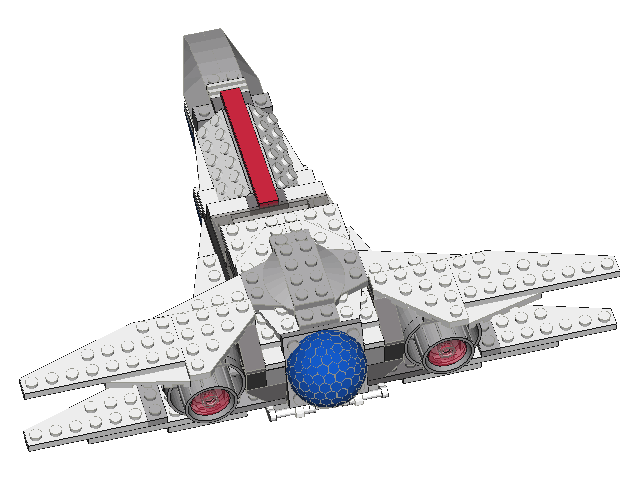 If you want to see how it is built / give it a poke, you can download the original wheels-down model and also a wheels-up version.
These building instructions are viewable in Bricksmith on a Mac and MLCad on a PC. However, I had to use eight "unofficial" parts due to them being too new to come included with the current LDraw distribution. If you know what you're doing, those eight pieces are:
Otherwise you can simply download this unofficial parts ZIP file I made and copy the files into the same locations inside your LDraw folder. If you are using Bricksmith, said LDraw folder would be in the Bricksmith folder that contains the application itself. You can also place a copy of my modified Bricksmith Parts.plist file inside of the LDraw folder if you want to be able to use the unofficial parts in your own models.
Space-Tramp has all the usual niceties; retractable landing gear, a door for the LEGO man to get in and out plus a removable roof so as to make it easy to play inside of. There's less glass than I might like but the upper shaft of the long nose is accomplished using some sexy hinge action. The door also has a disco-ball on the outside, which I guess could provide some kind of propulsion for space travel, the two big wing-mounted engines being used when flying in an atmosphere.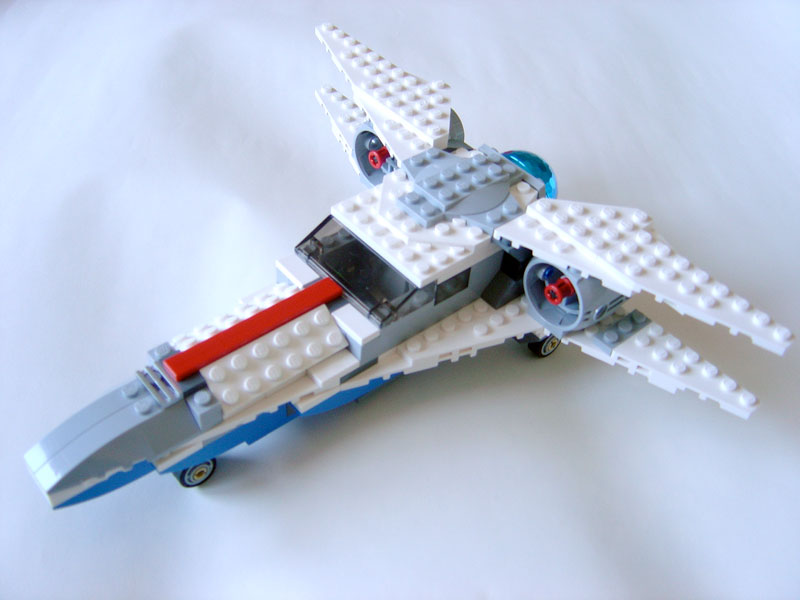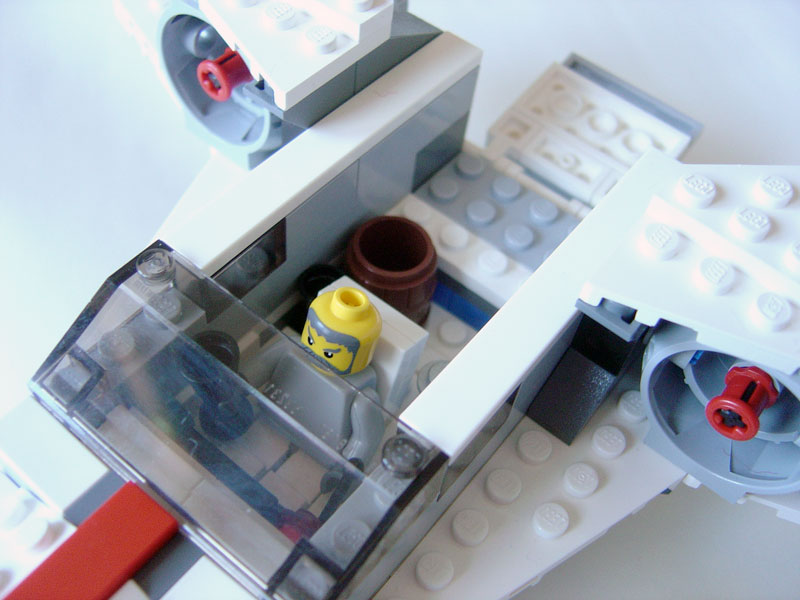 I call it Space-Tramp because the LEGO man head I've used (unfortunately unavailable as an LDraw file, unofficial or otherwise) looks very much like a tramp, yet he is driving a swish-looking space-ship. My reckoning is that the craft itself is some sort of rich-kid's sports-car, hence all the booze in the cockpit, and our tramp has happened to… acquire it. Now he flies about the galaxy, getting drunk and using the barrel-replicator for both waste-disposal and booze-dispensing, landing on planets every so often to regale folk with his incomprehensible gibberish.
Finally, here is an animated GIF of the model automagically building itself: