On account of the eyes, I've never actually seen the stars in anything other than photographs.
The idea for this model was that it be a self-sustaining craft for two people to get from one place to another. The replicator provides food and water etc., extracting the base material it needs from any matter the ship passes through or near and also the output of the crew's stillsuits. Due to space limitations, for the pilot and passenger to swap positions, the stillsuits double as spacesuits and a brief walk outside is necessary.
Most important of all is that the passenger section is covered almost entirely in glass. This is so that the person in the back can fall asleep surrounded by stars.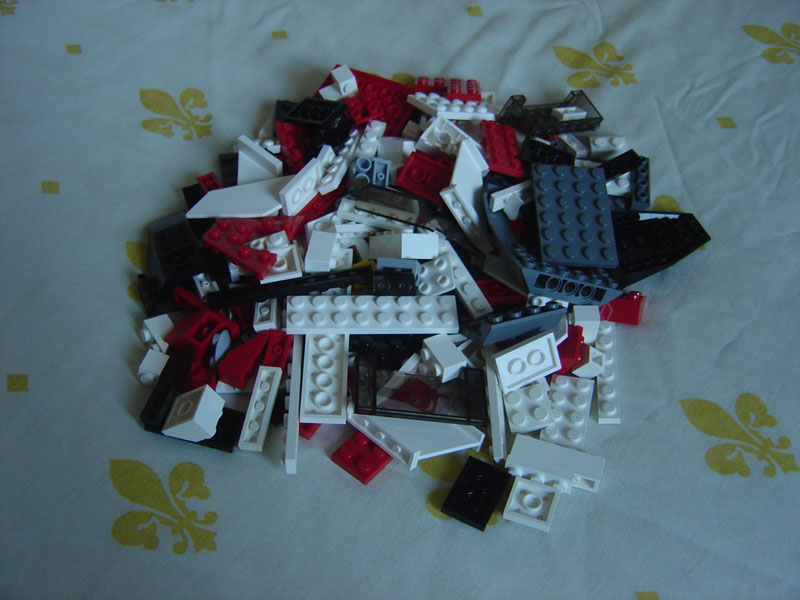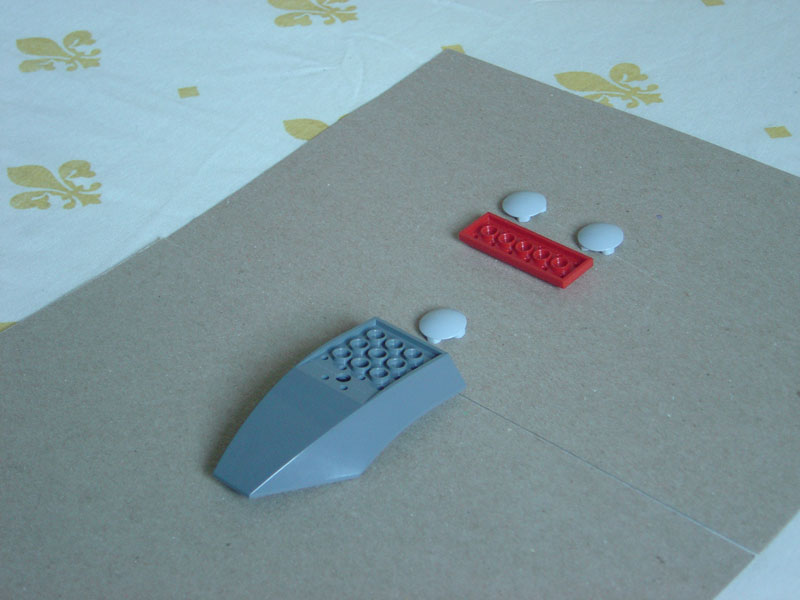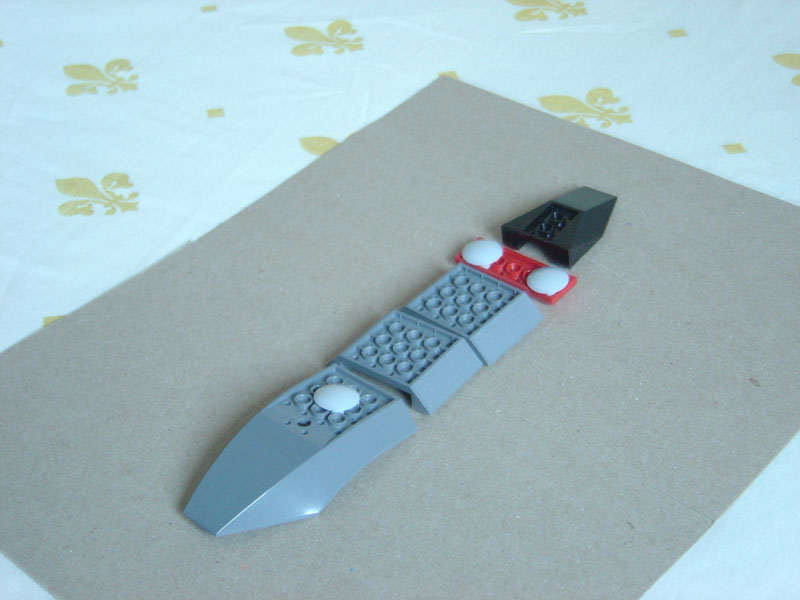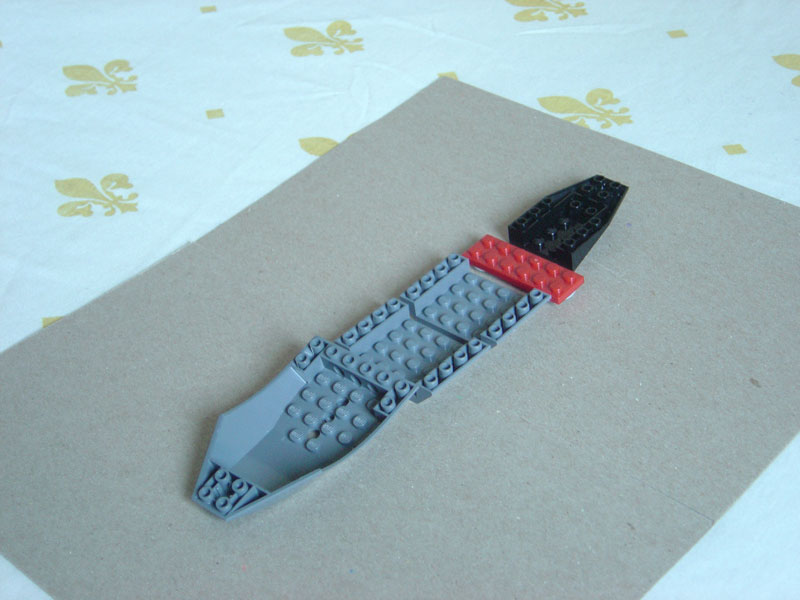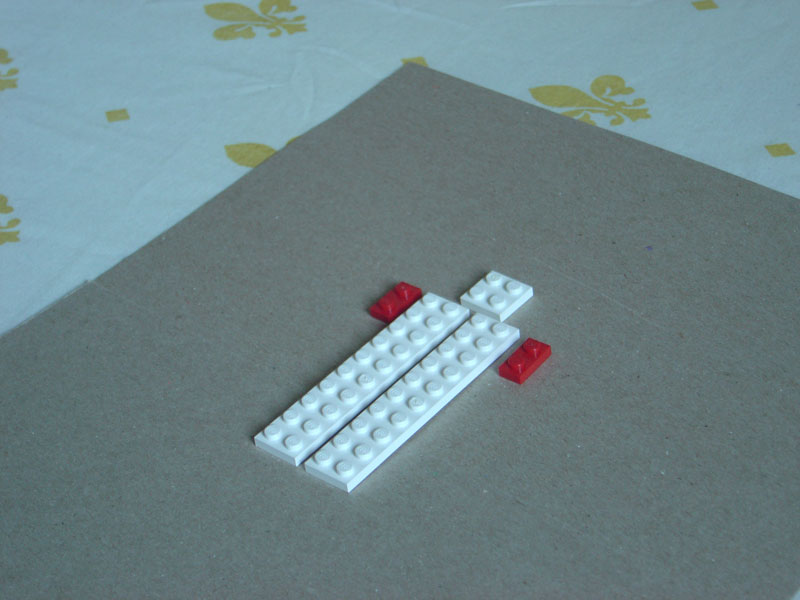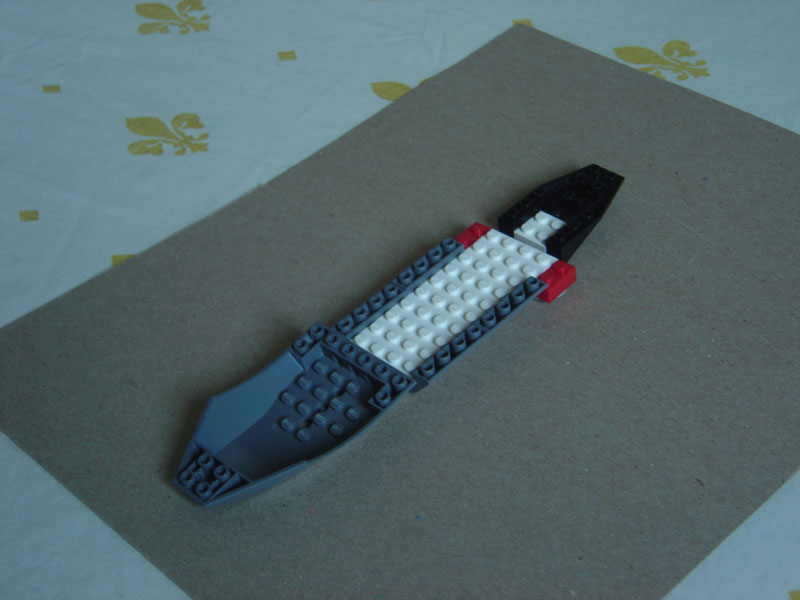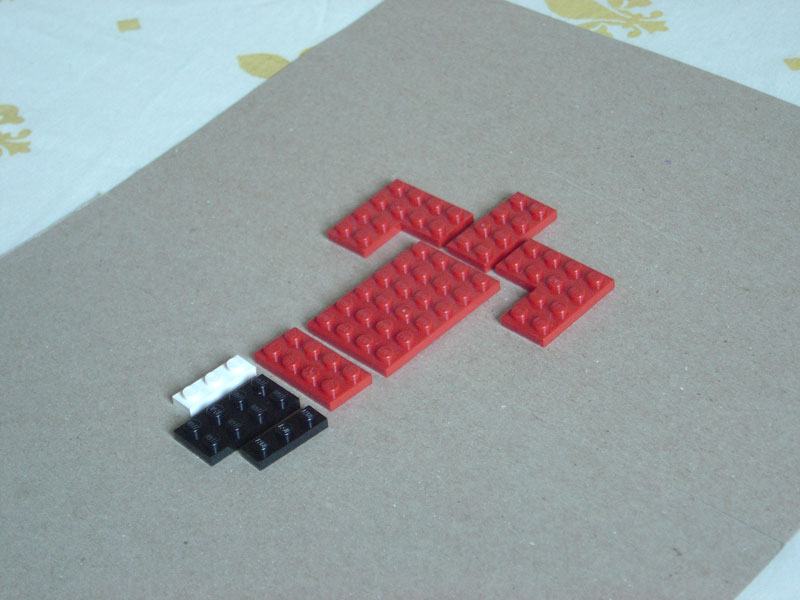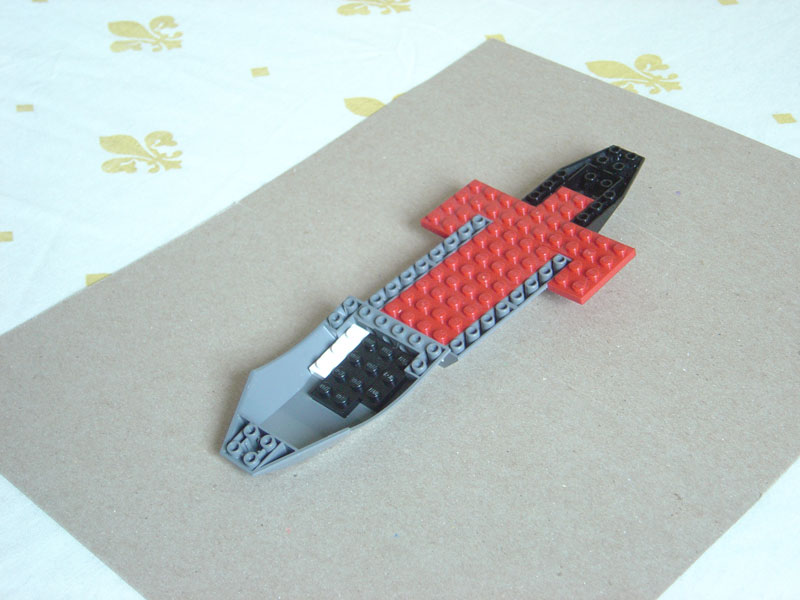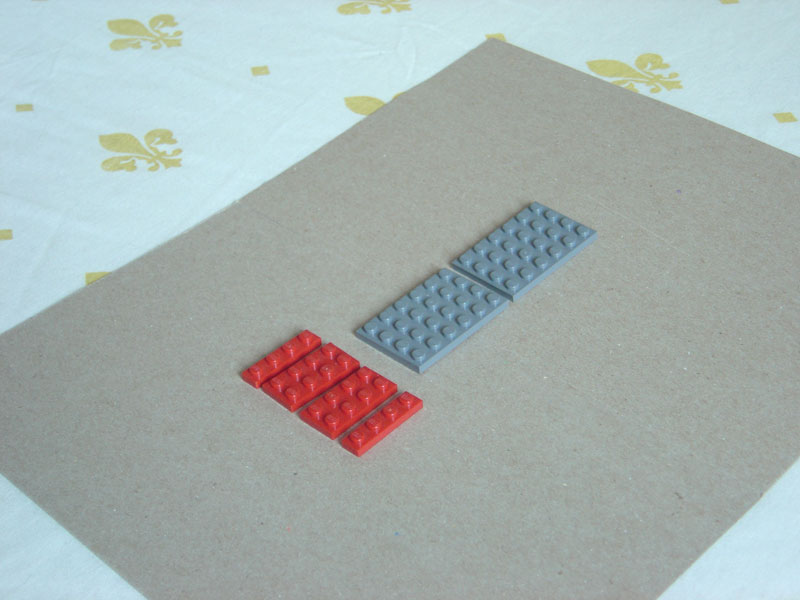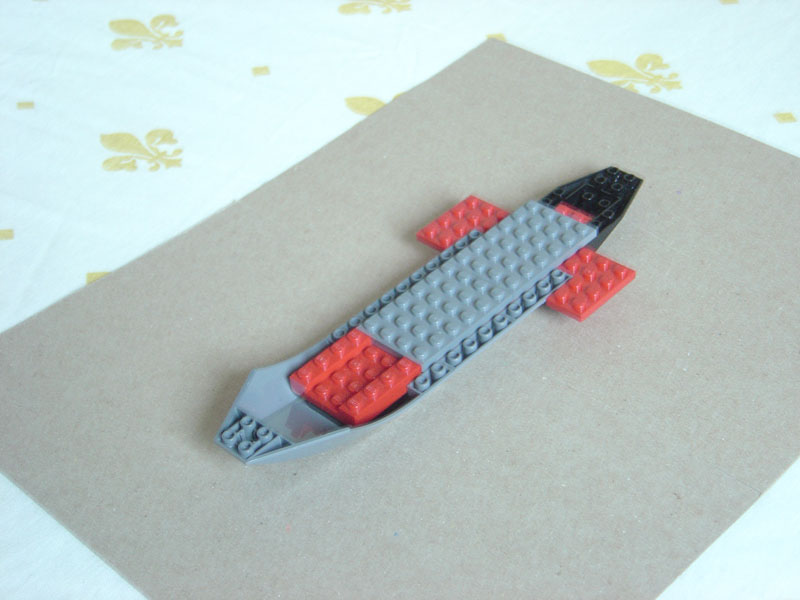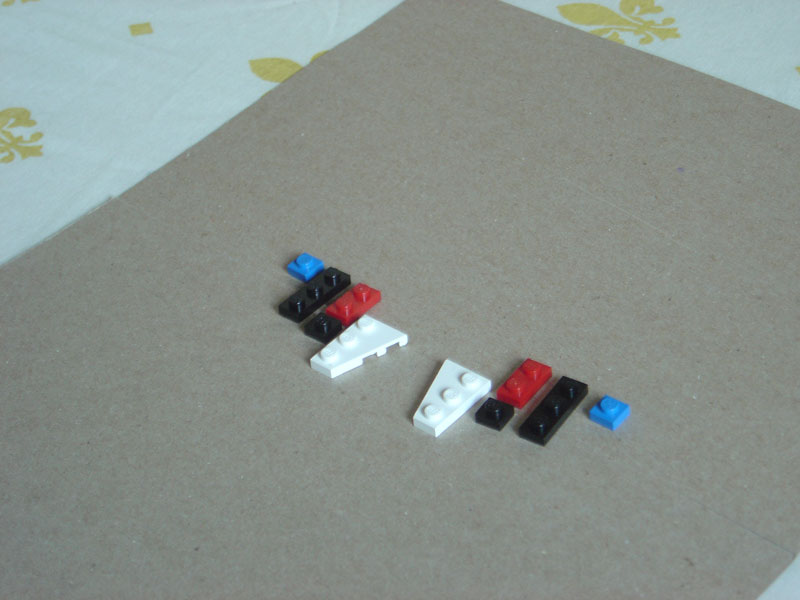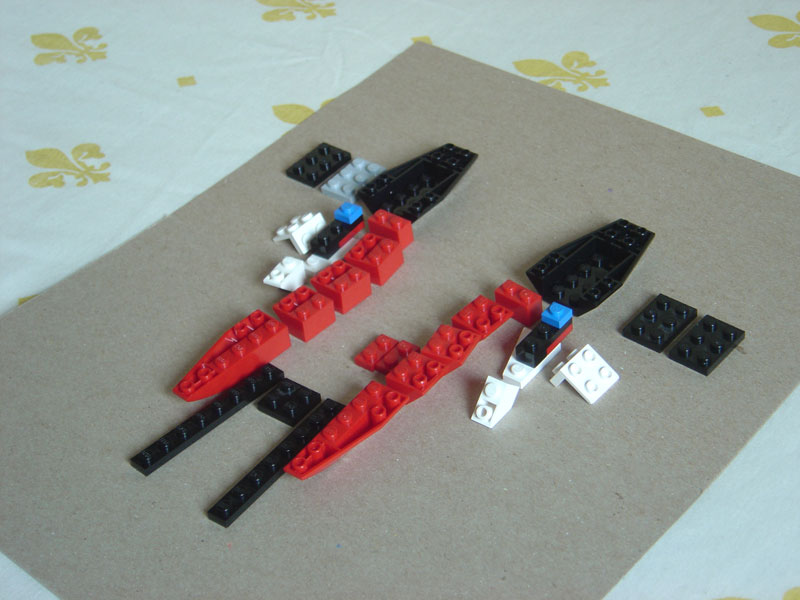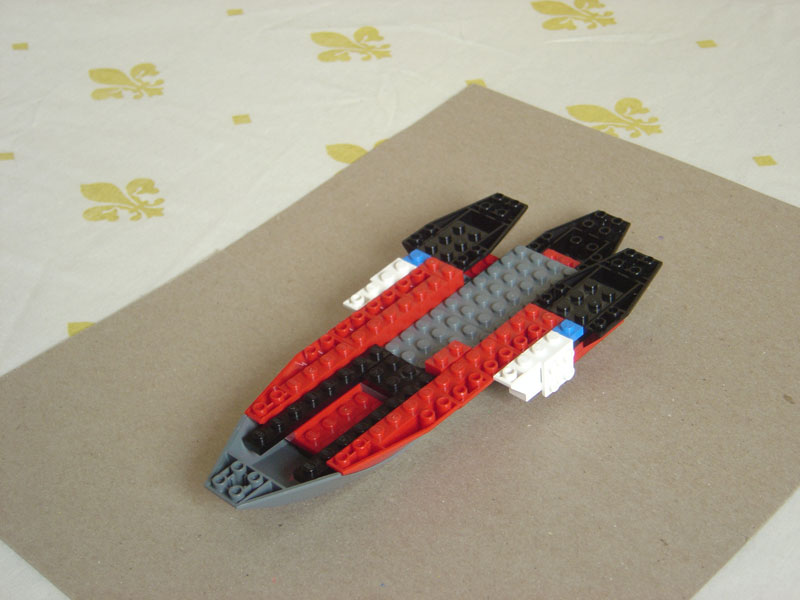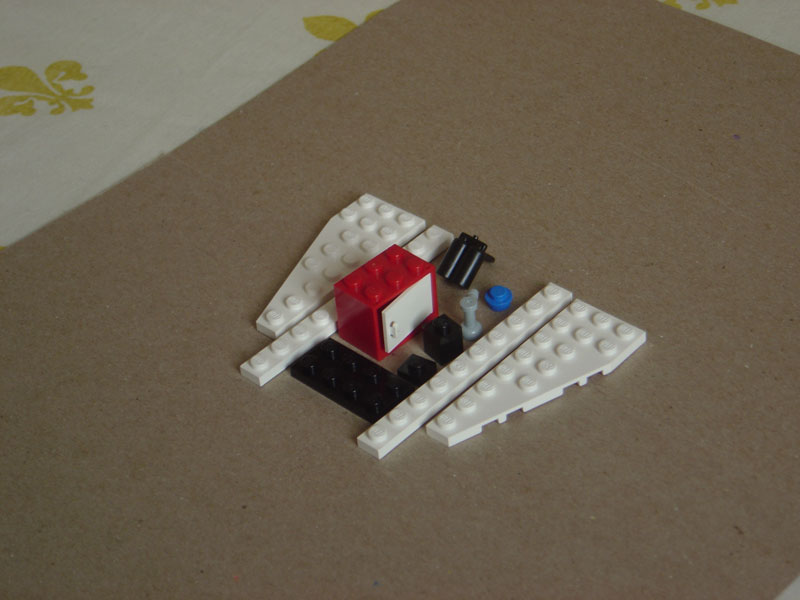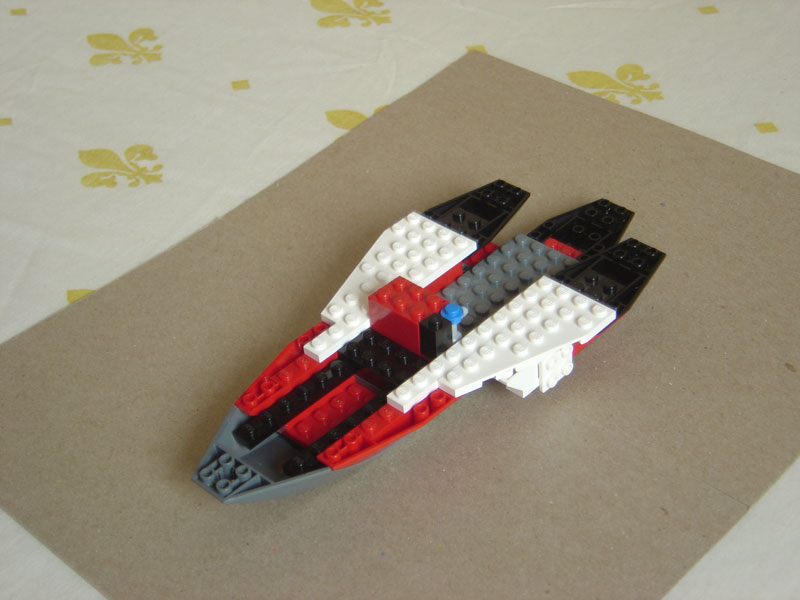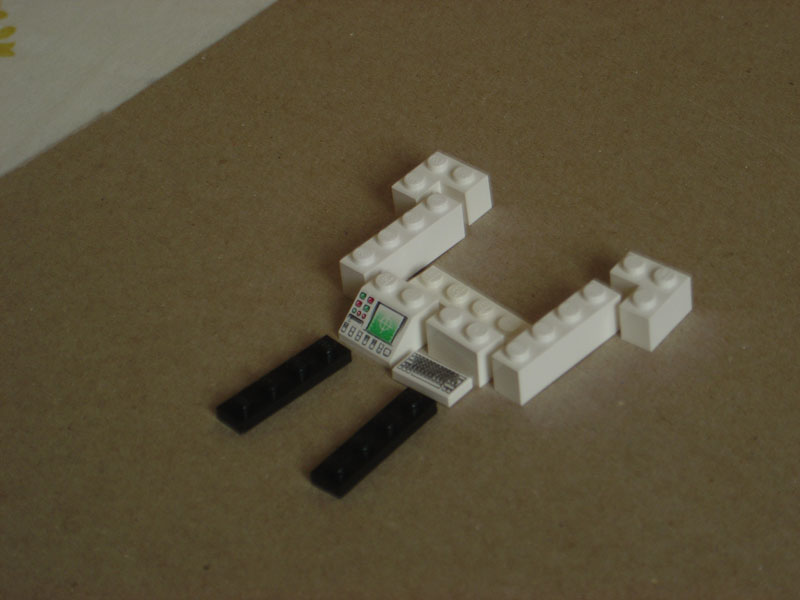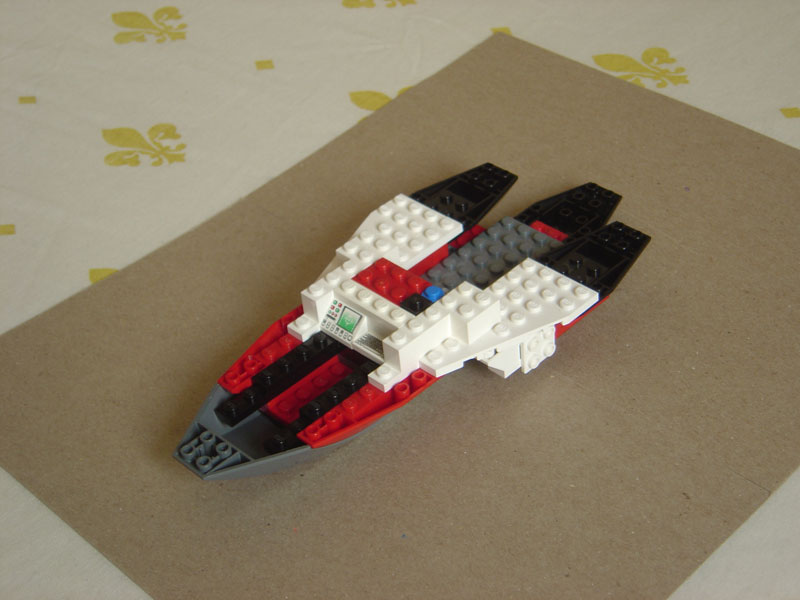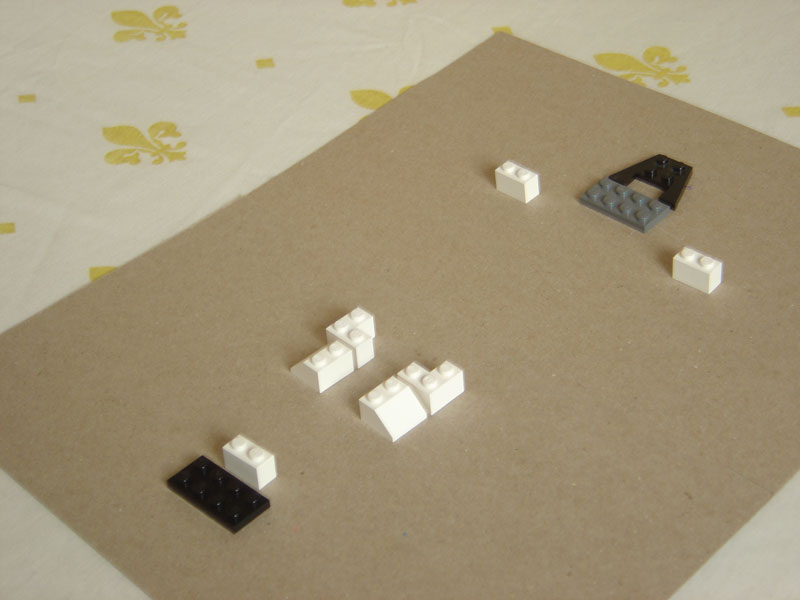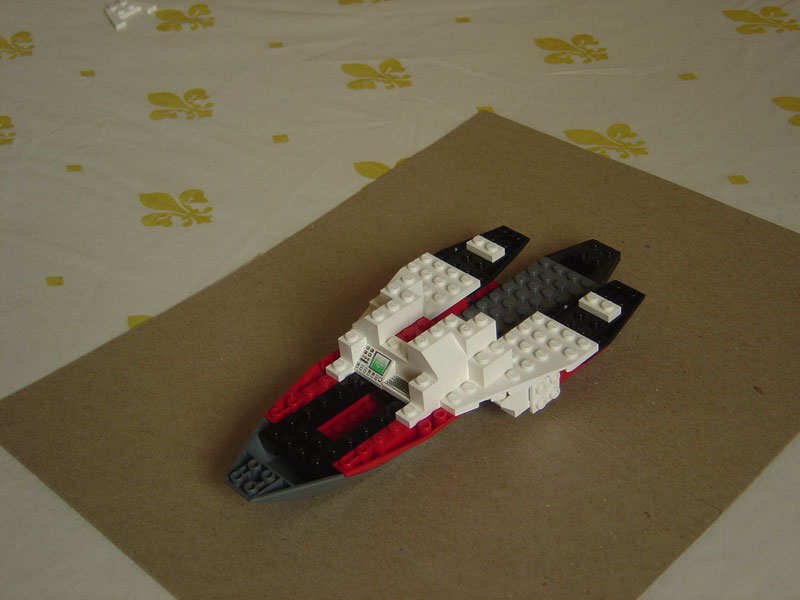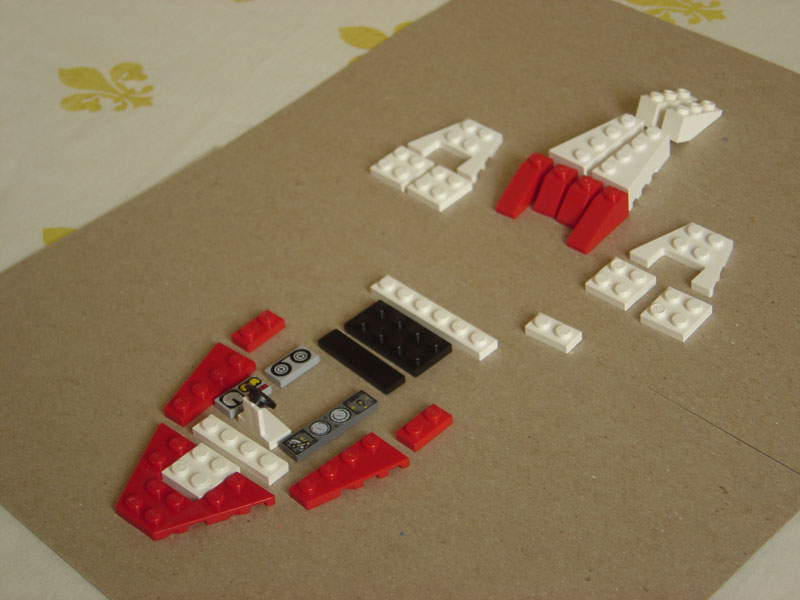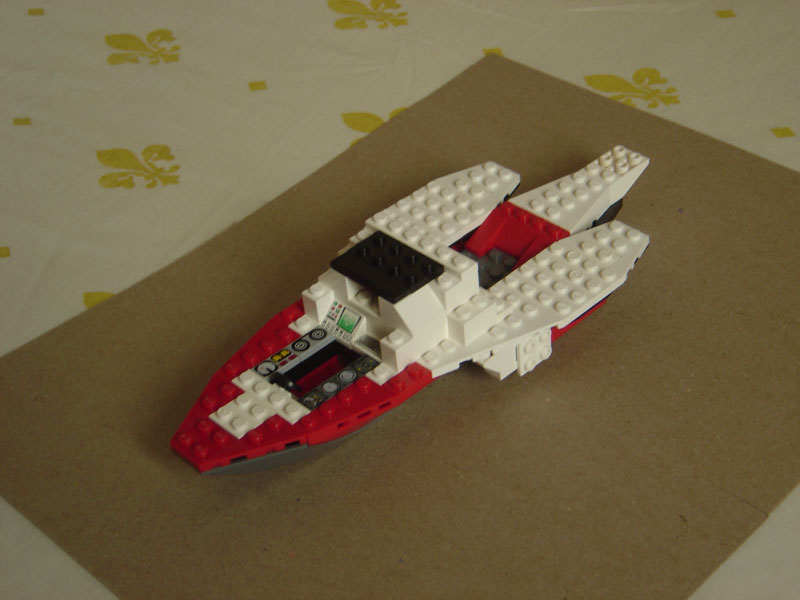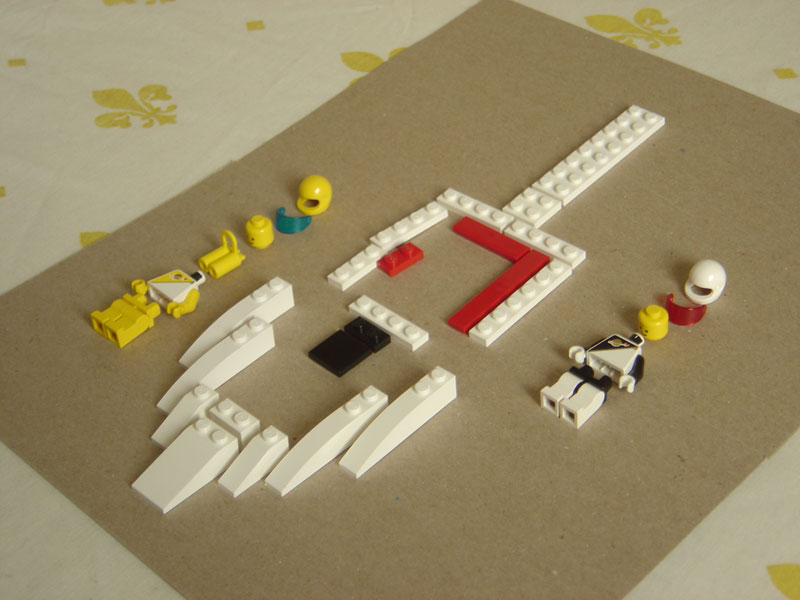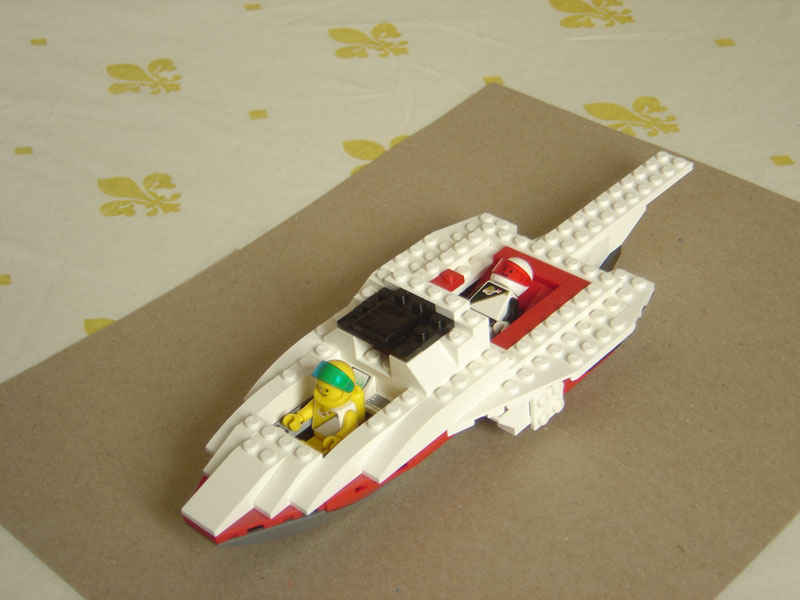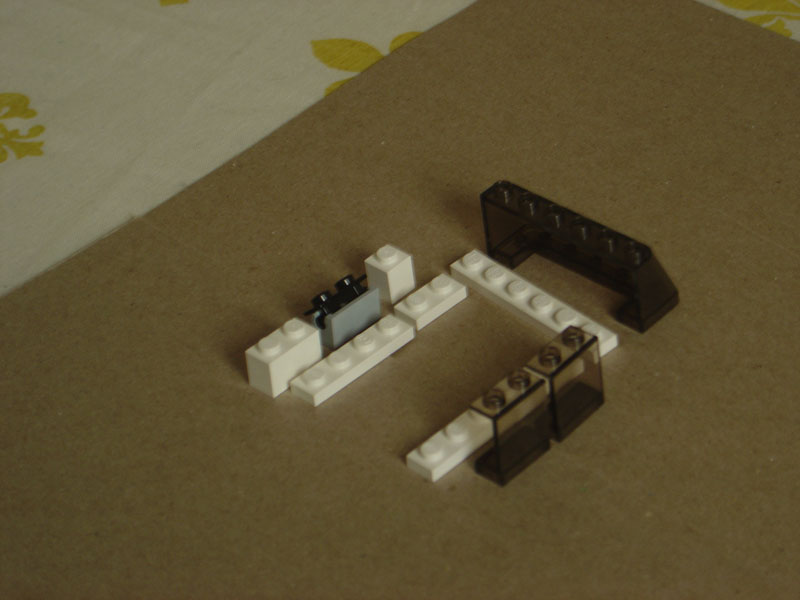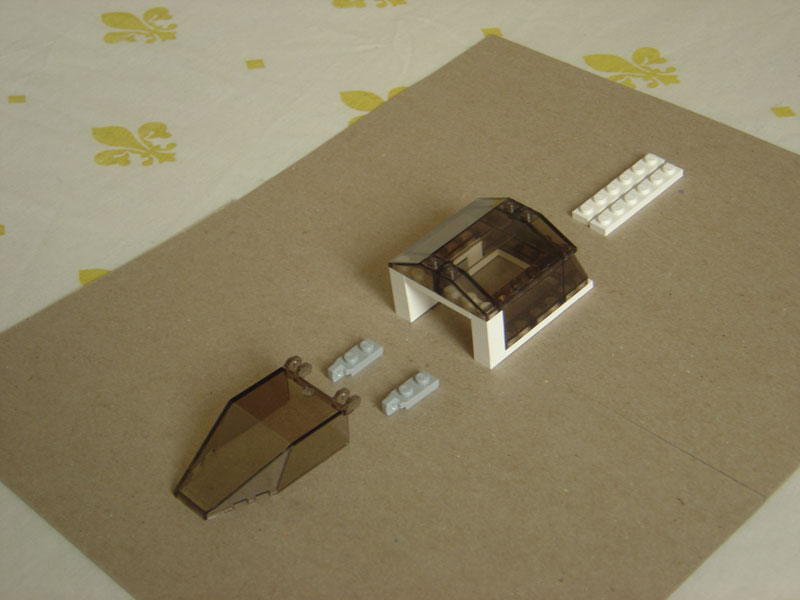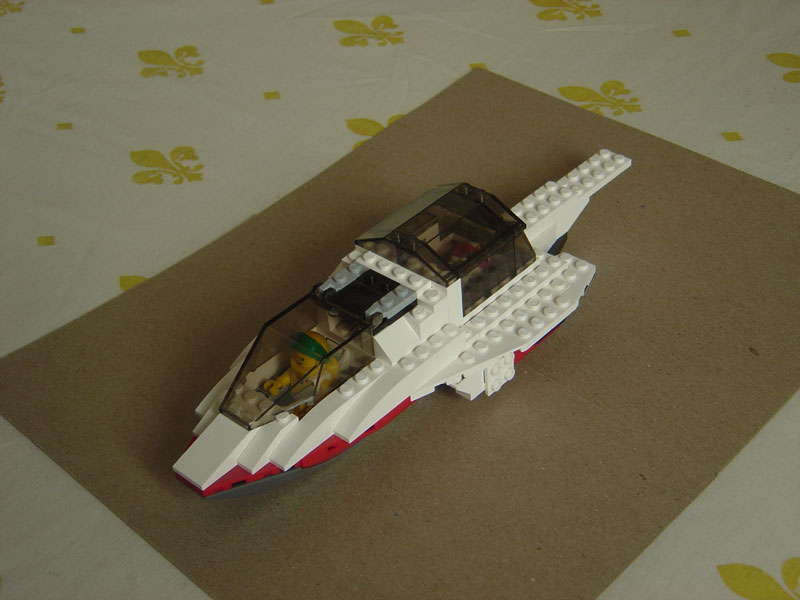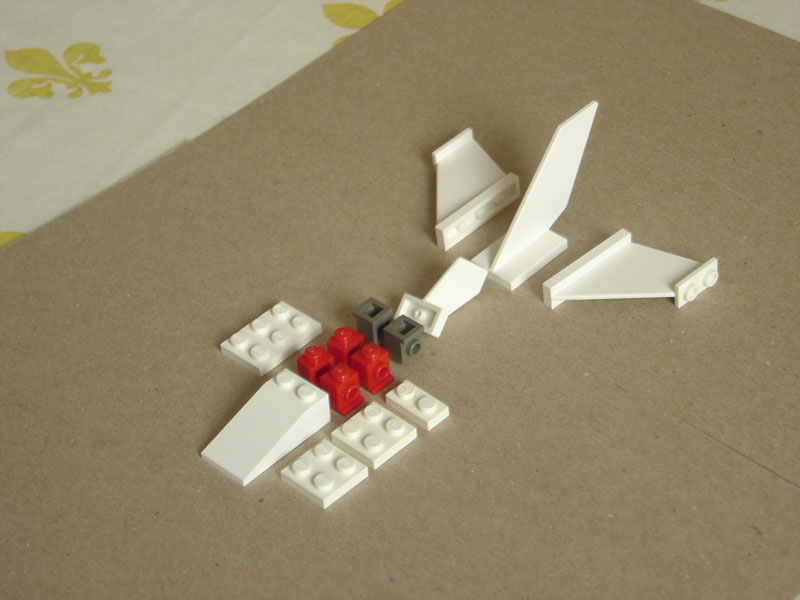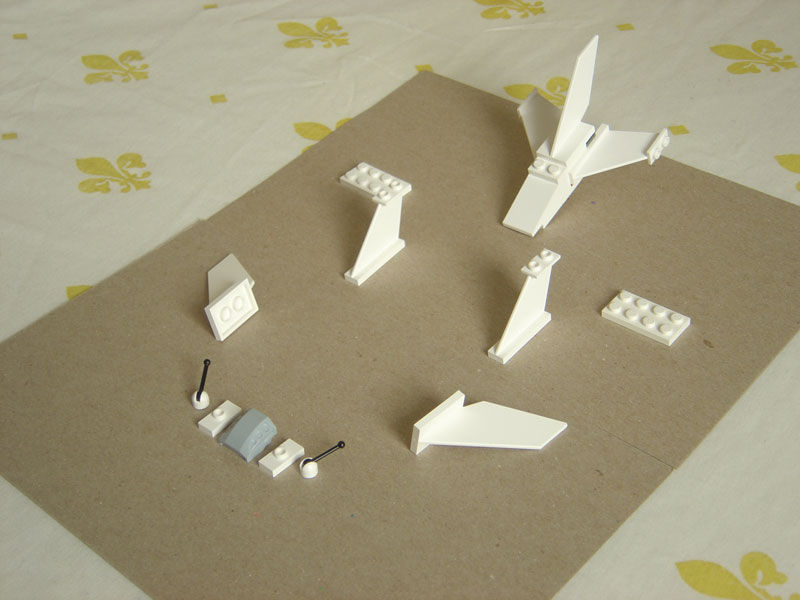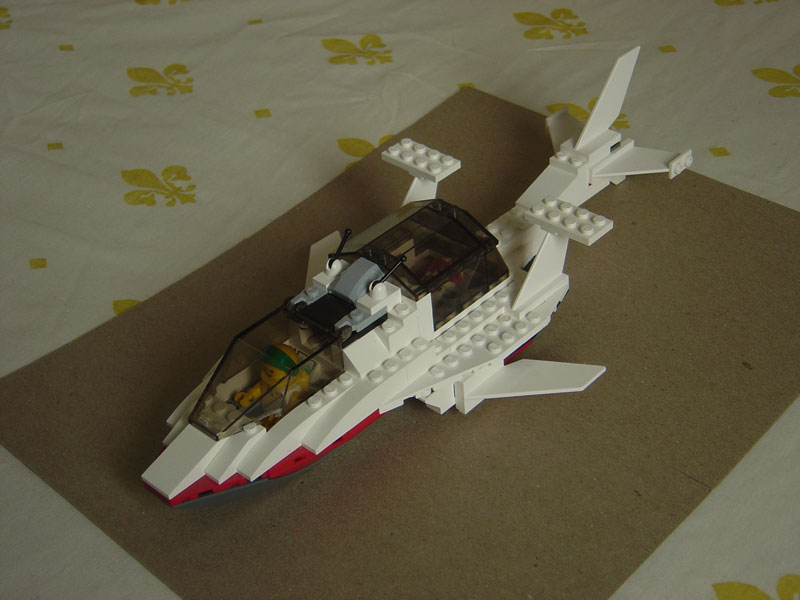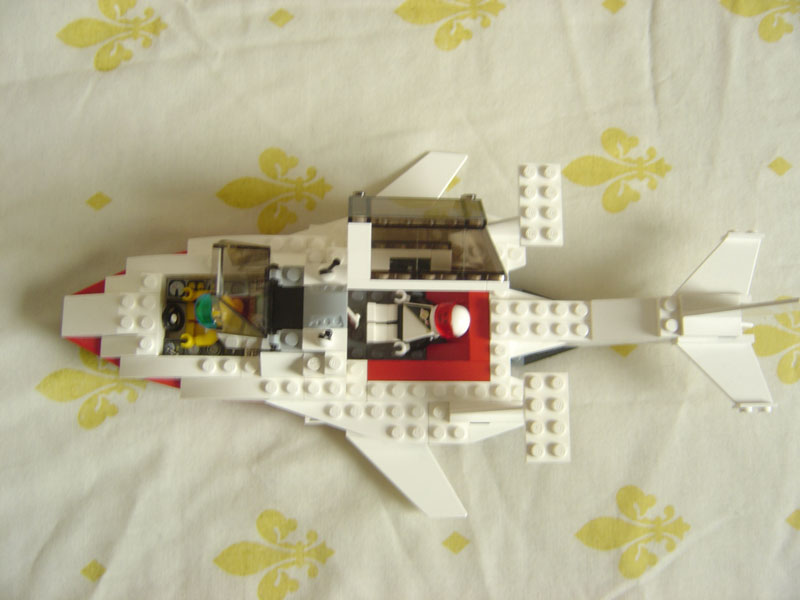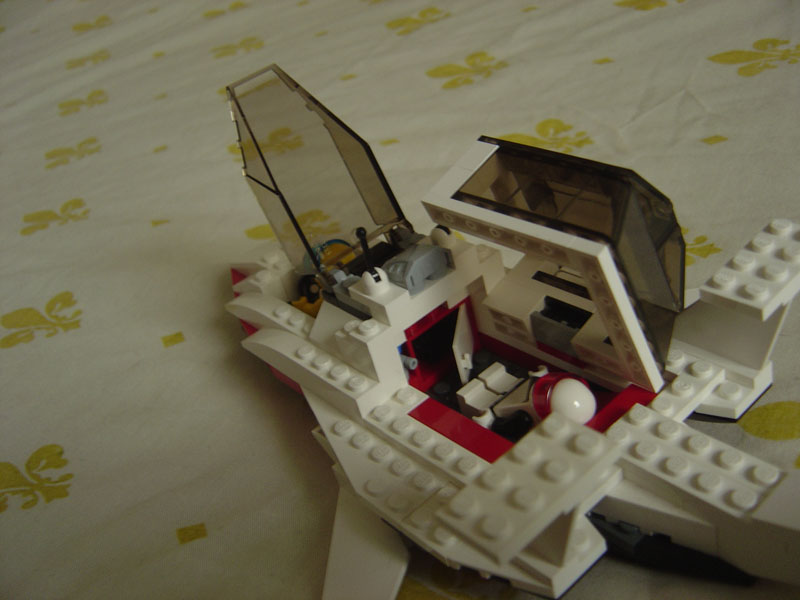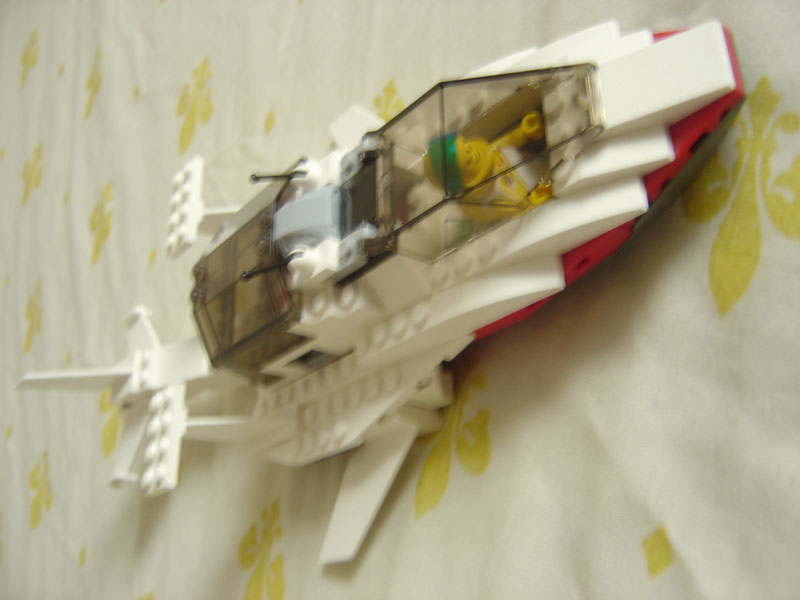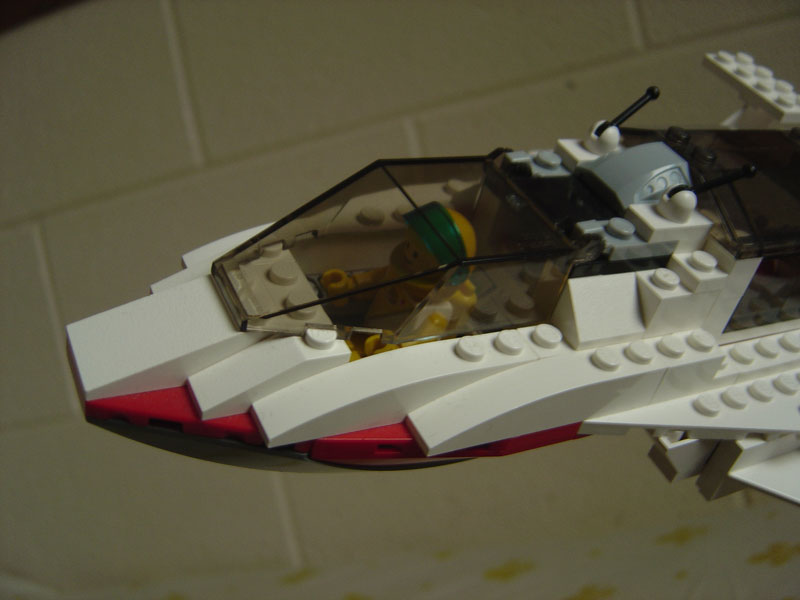 Built October 2006, dismantled 9th February 2007.
As this is the last LEGO model I'm going to be writing about for a while, I thought I would expound a few things.
First, I take the photos in the reverse order from that they are displayed here, removing a layer at a time. My hope is that if you follow them closely enough, you will be able to recreate my models.
Second, I have two projects next in mind. One is another spacecraft, only this time large enough to house at least six LEGO men and comfortably so at that; separate bedrooms, lots of windows, recreation areas as well as business. This needs to wait for me to bring my LEGO collection from London, so should be the end of April. The other project is super-top-secret but shall be finished this year.
Third, in case you hadn't guessed, I like LEGO.